The Pelisserie Evangelical Church
The Pelisserie
Evangelical Church
The Pelisserie Evangelical Church is located at the heart of the old town of Geneva, a few hundred metres from where the reformer John Calvin lived and from St Peter's Cathedral.
It was born out of the 19th century revival and bears witness to salvation in Jesus Christ for all those who acknowledge Him as Saviour and Lord of their lives.
The Bible has a central place in the activities of the church life. It is recognised as the infallible Word of God; the only standard of life and faith from which believers are to be guided at all times in living according to Christ.
The Pelisserie Evangelical Church is a member of the Federation of Swiss Francophone Evangelical Churches (FREE).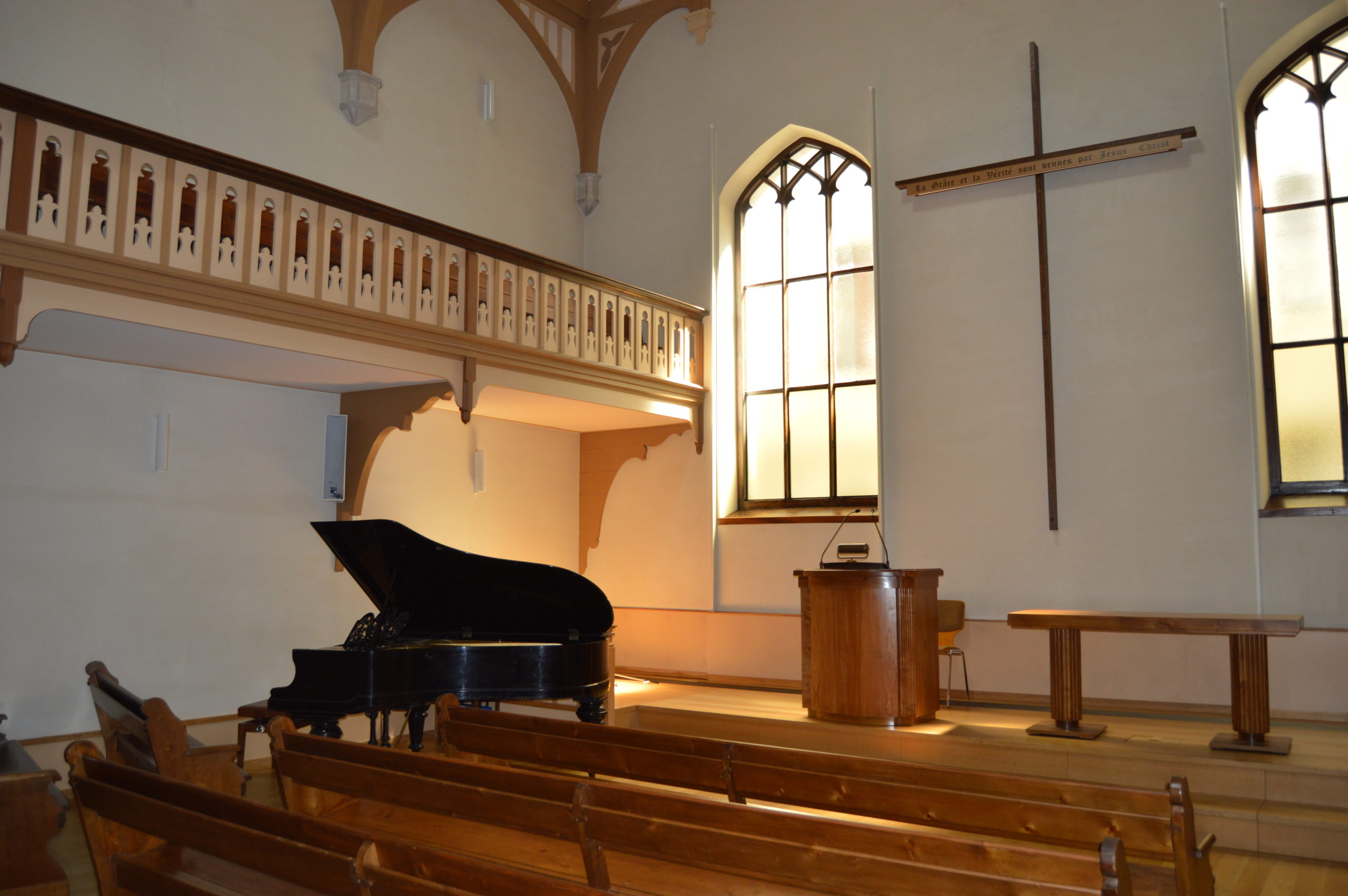 Address:
Chapelle de la Pélisserie
Rue de la Pélisserie 20
1204 Geneva
Switzerland
You can contact us either by phone on +41 22 311 67 00 or by using our contact form for any questions you may have.
We will be happy to answer your questions: