Every first Wednesday of the month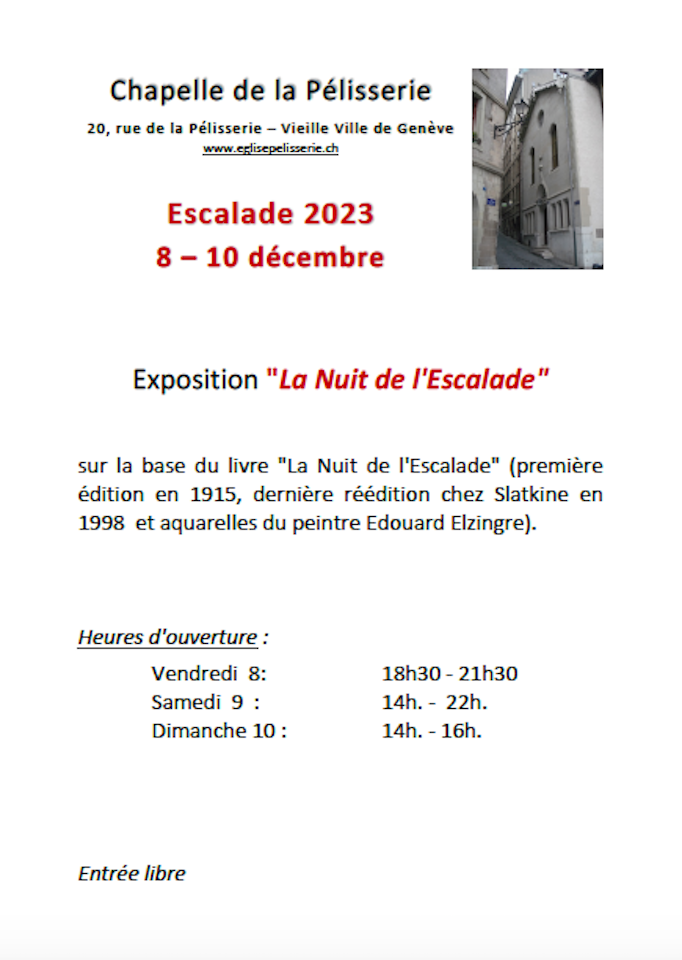 Friday, December 8, 2023
18h30
Chapelle de la Pélisserie
Come and discover our exhibition "The night of the Escalade" showing the most striking images of that famous night of December 11-12.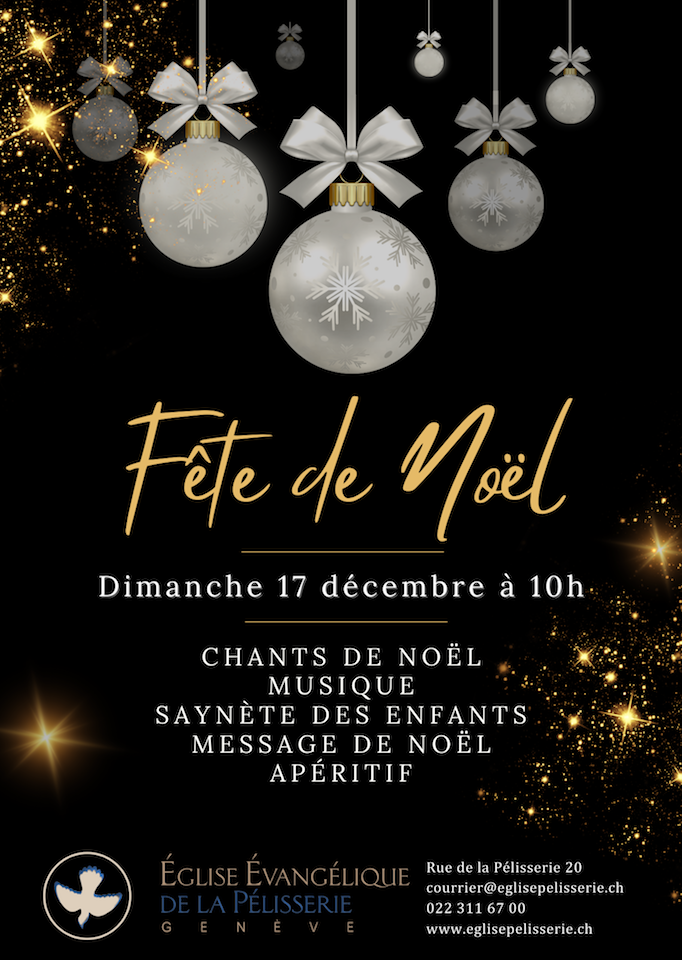 Sunday, December 17, 2023
10h00
Chapelle de la Pélisserie
Come and join us for a family-friendly service with carols, stories, a Christmas sermon and festive drinks.
Wednesday, January 10, 2024
20h00
Chapelle de la Pélisserie
During the 2024 first semester, our Bible studies will go through this little book on the first Wednesday of the month, using the FREE COLLEGE material, namely an interview with the author and the animation sheet proposed for each chapter.
Address:
Chapelle de la Pélisserie
Rue de la Pélisserie 20
1204 Geneva
Switzerland
You can contact us either by phone on +41 22 311 67 00 or by using our contact form for any questions you may have.
We will be happy to answer your questions: